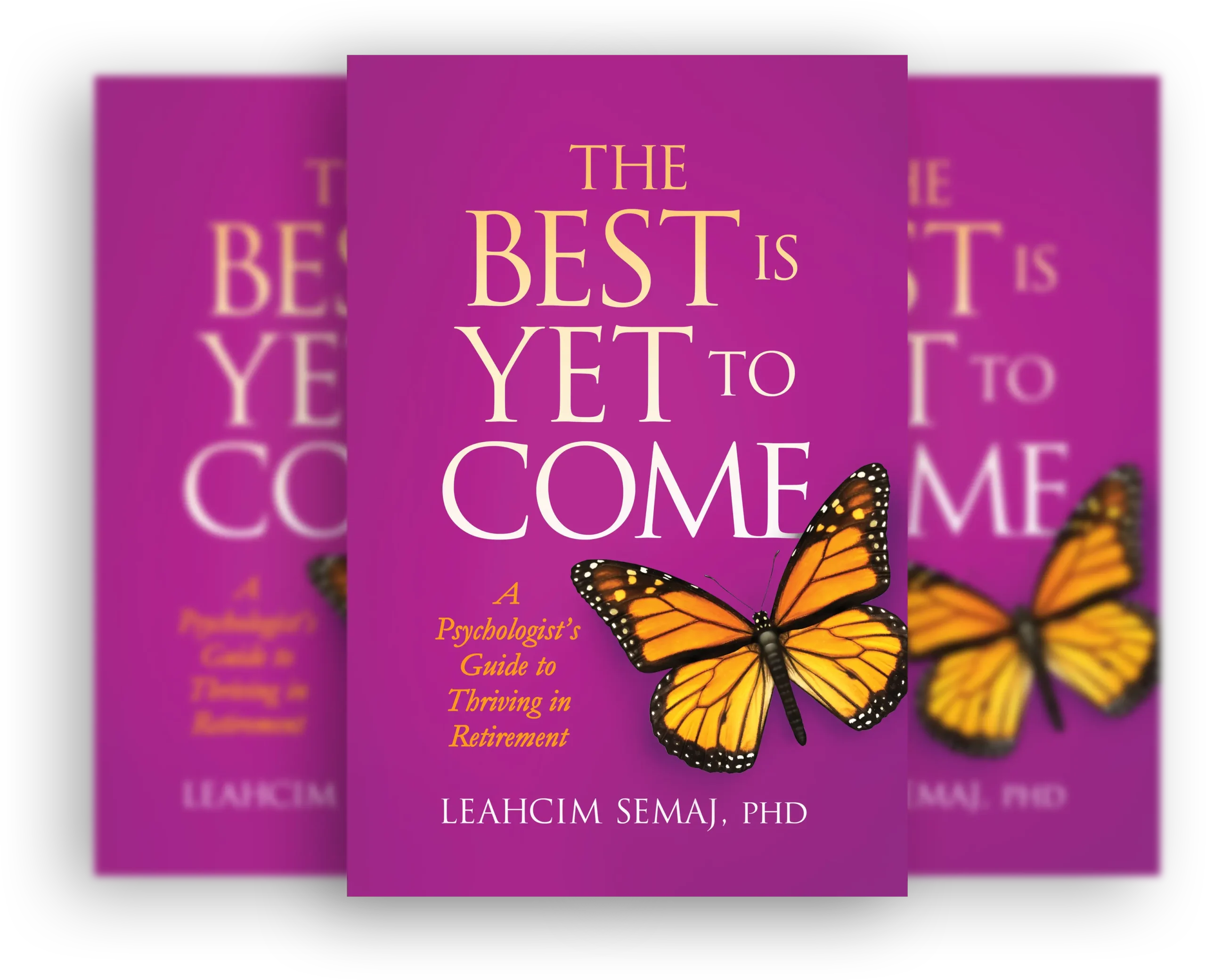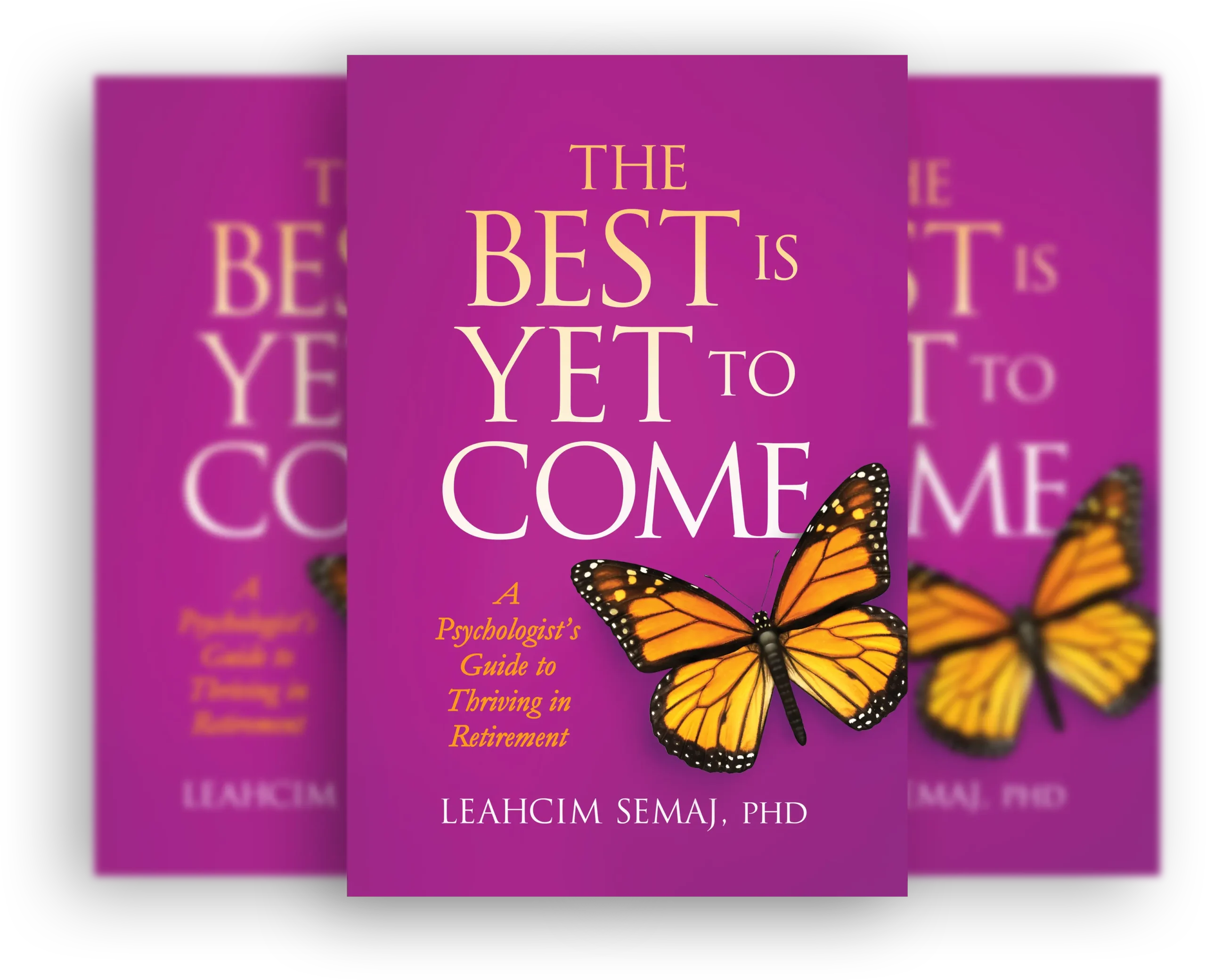 THE BEST IS YET TO COME (audio)
━ Available on Amazon store
Introduction: Embracing the Golden Years with Confidence and Fulfilment Retirement. For many, it's a word laden with mixed emotions. Some eagerly anticipate the freedom and leisure it promises, while others approach it with uncertainty and even trepidation.
But what if I told you that the best is yet to come? What if I revealed that retirement can be a time of incredible growth, joy, and purpose? Welcome to "The Best Is Yet to Come: A Psychologist's Guide to Thriving in Retirement."
In this compelling and insightful book, we embark on a journey that shatters the misconceptions surrounding retirement and unveils a world of possibilities. Driven by the expertise of seasoned psychologists, this guide illuminates the origins of retirement, exploring its historical roots in Germany and the United States. We delve into how the world views aging and challenge societal notions of "old age." It's time to redefine what it means to age gracefully and joyfully.
The core message of this book revolves around the importance of psychological well-being as we age. We discover the secrets to living beyond retirement, transcending societal expectations, and embracing a life of purpose and fulfilment. As we explore the statistics and trends of life expectancy for each year between 70 and 80, we gain a deeper understanding of the possibilities that lie ahead.
But this book is not just about statistics and theories. It delves into the real experiences of individuals, taking a closer look at the aging populations and the impact of working after retirement on life expectancy. Through these stories, we witness the transformative power of resilience, determination, and a positive mindset.
In "The Best Is Yet to Come", Dr. Semaj introduces a powerful concept called the "Four Legs of Life," representing the critical stages in the psychology of adult development. We uncover the psychological impact of retirement and learn how to prepare ourselves for the changes it brings.
By assessing our readiness for retirement and understanding the five stages that accompany this transition, we gain valuable insights into our own journeys.
Transitioning into retirement can be daunting, but armed with the wisdom of renowned psychologist Erik Erikson, we navigate the stages of intimacy versus isolation, generativity versus stagnation, and integrity versus despair. Through this exploration, we find the tools we need to embrace personal growth, cope with loss and change, and cultivate resilience.
Aging brings physical and cognitive changes, but it doesn't mean that our best days are behind us. We explore the science behind slowing cognitive decline and examine the impact of aging on sexuality and emotional intelligence. Discover the functions that remain steadfast as we age and even uncover the surprising areas where we may experience improvement.
"The Best Is Yet to Come" doesn't just stop at understanding aging; it empowers us to embrace our golden years with the right mindset and strategies. We delve into the power of positive age belief and explore the science of future aging—can we prevent or slow it down? It's time to re-invent and rewire ourselves, reignite our sense of purpose, and rediscover passion in our empty nest homes.
This guide encourages us to give back to our communities, engage in lifelong learning, and choose an "encore career" that fulfils us in new and meaningful ways. Finally, we learn how to run the anchor leg of life with grace, wisdom, and a renewed sense of purpose.
Are you ready to embark on a journey of self-discovery, growth, and fulfilment? "The Best Is Yet to Come: A Psychologist's Guide to Thriving in Retirement" is here to guide you, to inspire you, and to show you that retirement can be the gateway to a life beyond your wildest dreams. The adventure awaits—let's embrace it together.
"The Best Is Yet to Come" comes with a detailed workbook to guide your self evaluation as you work through the stages and phases. It also provides a Journal so that you can document your journey to the Anchor Leg of Life.
@Clyde McKenzie
cultural analyst
Leahcim Semaj is a most sought after social commentator with an enormous capacity to reduce complex issues into easily digestible nuggets. He provides his listeners with incisive observations on a wide array of issues which he delivers with humour and sincerity. He is a fine example of equanimity and a commitment to reason".
@Dr. Arthur Lewin
Professor Emeritus, Baruch College of the City University of New York
Dr. Semaj synthesizes academic theories, workplace best practices and real-world life skills in his consultation, presentations, and writings. Often, one conversation with him is all that is required to provide you with clarity to many of life's challenges.
@Irwine G Clare, Sr OD
CEO, Team Jamaica Bickle, Inc. New York
I pondered and rehashed several examples of how to capsule the impact of a man of Dr. Semaj's intellect, communication skills rife with an analytical persuasion, then it dawned on me; Dr Leahcim Semaj is a "Value-Add to Livity" and how to maximize Life.
@Rupert Rhodd, PhD
Associate Dean, College of Business - Florida Atlantic University
An outstanding applied researcher, an innovative psychologist who mixes theory, experience, and the environment in the analysis of business conditions to benefit all stakeholders, and an eloquent presenter on topics that motivate individuals and build character, are just some of the terms that I can use to describe Dr. Leahcim Semaj. As a leader in the understanding of human thought process, as a professional with a record of success, and as someone who has dedicated his life to effecting changes to improve relationships in business and our society, Dr. Leahcim Semaj, is truly a giant in the field of psychology.